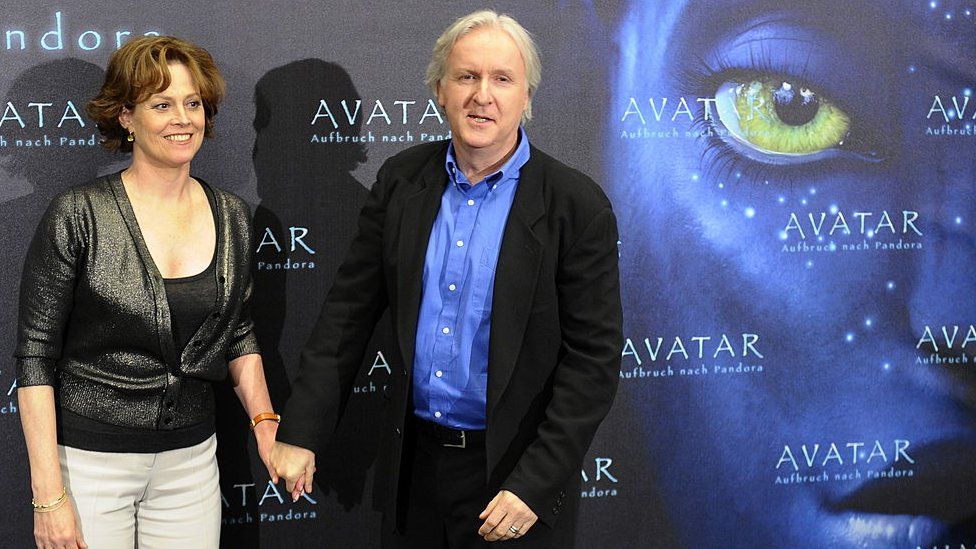 Sigourney Weaver and James Cameron with Avatar ad. -- IMAGE COPYRIGHT GETTY IMAGES


Blockbuster movie Avatar has retaken the highest-grossing film of all time spot thanks to its re-release in China.
The sci-fi epic debuted in 2009 and held the global box office title for a decade until it was overtaken by Marvel's Avengers: Endgame in 2019.