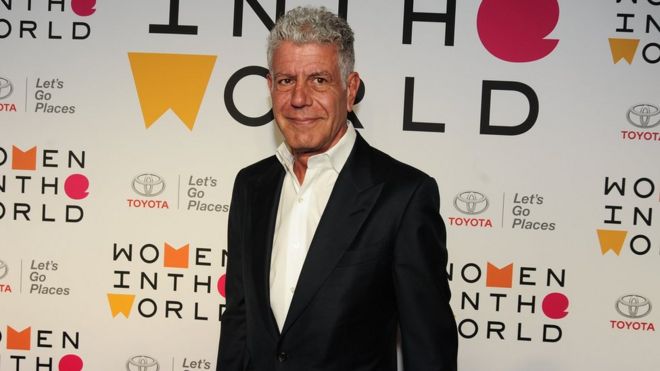 Anthony Bourdain in New York City in April


US celebrity chef and television personality Anthony Bourdain has been found dead in his hotel room, aged 61, of an apparent suicide.
The culinary bad boy was near Strasbourg, France, working on a shoot for his series, Parts Unknown, on CNN.
"It is with extraordinary sadness we can confirm the death of our friend and colleague, Anthony Bourdain," the cable network said in a statement on Friday.
Bourdain was a best-selling food, fiction and nonfiction author.
CNN's statement continued: "His love of great adventure, new friends, fine food and drink and the remarkable stories of the world made him a unique storyteller.
"His talents never ceased to amaze us and we will miss him very much. Our thoughts and prayers are with his daughter and family at this incredibly difficult time."
Authorities in France's Alsace region confirmed his death at Le Chambard luxury hotel in Kaysersberg, AFP reported, adding that no foul play was suspected.
His death comes days after the suicide of another much-loved celebrity, 55-year-old fashion designer Kate Spade, in New York.
US government health officials on Thursday said the nation's suicides had risen by 30% since 1999, and that the crisis was a growing problem. Nearly 45,000 Americans took their own lives in 2016.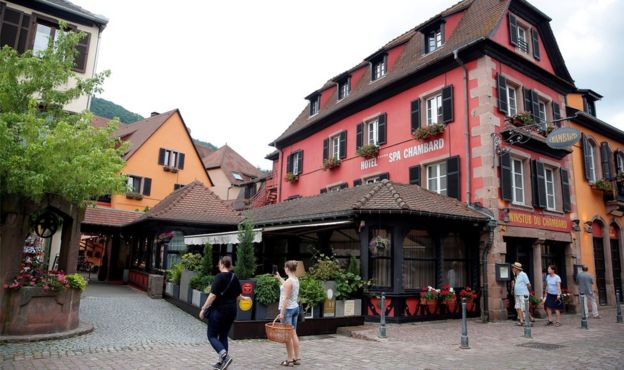 Bourdain was staying at Le Chambard luxury hotel in Kaysersberg
Who was Anthony Bourdain?
He shot to fame in 2000 with a best-selling book called Kitchen Confidential: Adventures in the Culinary Underbelly, a behind-the-scenes expose on the world of haute cuisine.
In the book he wrote candidly about his abuse of drugs, including cocaine, heroin and LSD.
The globe-trotting foodie travelled more than 250 days of the year to film his show.
His work brought him to far-flung and often dangerous locations such as Libya, Lebanon, and Gaza.
His first TV show was A Cook's Tour on the Food Network in 2002. Three years later he joined the Travel Channel with Anthony Bourdain: No Reservations, picking up two Emmy Awards.
He moved to CNN in 2013 with a new travel and food show, Parts Unknown, which is in its 11th season.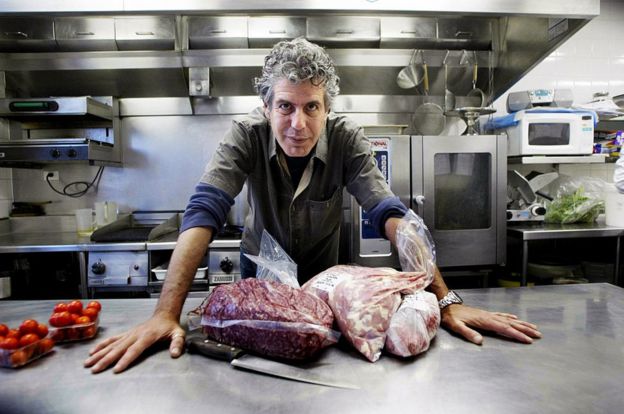 He became so influential that even former President Obama sought his counsel as he prepared to leave the White House.
"If you have an important state function after you might not want to go too heavy on the garlic," Bourdain said as the two men grabbed a quick bite during a political summit in Vietnam.
He began writing after a former university roommate offered him a free holiday to Cozumel, Mexico, if he promised he would write a book when he returned.
Less than six months after the 1993 trip, he penned his first work of fiction - a satirical crime novel, Bone in the Throat - while working as a chef at Sullivan's on New York City's Broadway Avenue.
-- Courtesy of BBC News